Photo reblogged from Ritual de lo Habitual with 335 notes
Source: herrlucifer
Photo reblogged from Ritual de lo Habitual with 275 notes
Photo reblogged from Cinema francais with 2,695 notes
Un amore a Roma (Dino Risi; 1960)
 so true. in those moments, too.
i love to look at this. i need to do it again.
bleed.
well im 16 from new zealand. i find it harder to be inside my mind than i find it 2 talk about my problems and i cant talk about them so thats an idea of how much i hate my brain.. want to trade?.. yea im into music and my computer nothing elce really . i have a mohawk although i dont like it. and a tatto up my inner forearm. my labret pierced and my ears streched to 16mm and yea that sums me up tell me about you?
Photo reblogged from Entre les yeux with 96 notes
haha…
i said i lost this, but i guess i didnt.
i found it!
IT AINT ON YOUTUBE MY DEAR!  :)
<3
Photo reblogged from watching a stranger: with 1,233 notes
 potential tattoo…
this is really beautiful. it speaks to me!
Source: thegivingtree
Post with 5 notes
the creature inside me. i have accepted you.
and i have accepted you, too. thats why i chose you diane.
at first i was afraid of what you were… and your impact on me, but now i realize that you are just a part of me. im not a part of you. i have control of you.
try keeping that in mind when im in your mind.
now that i know that youre not stronger than me, it will be easier. but im still scared. because the darkness is my safety zone, your tentacles are comforting, my blanket.
im inside you. i always will be. and i am going to keep you safe, as long as you let me.
i dont trust you…. you snuck up on me and attacked me. terrified me. assaulted my mind and body.
ive been inside you your whole life. i just had to do something to get you to notice me, i had to do something drastic. squishing your gut seemed appropriate, and now i find it much more comfortable than where i used to be.
why the fuck am i talking to you, you make me feel insane. i am me, and you are me. so shut the hell up you creature. not even human creature.
im only here because you made me.
Photo with 149 notes
"So Fry, what do you think of the impulsive new me?"
hah. she kills people on impulse…
it seemed oddly ironic that this episode be on right now…
Post with 4 notes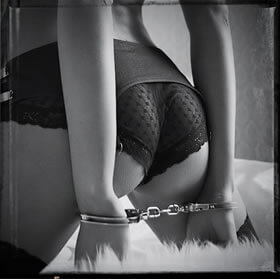 thats right assholes, GTFO my blog!
Photo with 1 note
hahahahaha athe highest picture ive ever made hahahgaha